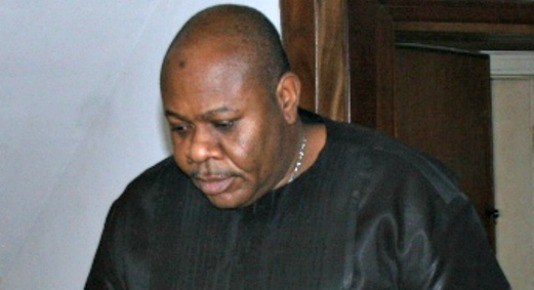 Lagos socialite Fred Ajudua is seeking to quash a $1million fraud charge brought against him by the Economic and Financial Crimes Commission (EFCC).
The EFCC had on Feb. 13 re-opened charge filed against Ajudua in 2005 after it was struck out in 2009 by Justice Morenikeji Obadina in 2009 for want of diligent prosecution.
Obadina struck out the case after Ajudua failed to appear in court on 24 occasions to face trial.
In the charge, the EFCC had claimed that Ajudua, an alleged serial fraudster and one Joseph Ochunor an accomplice, had some time in 1993 defrauded one Ziad Abu Zalaf of Technical International Ltd., a company based in Germany.
During proceedings on Monday, counsel to the EFCC, Mr S.A. Atteh, told the court that the anti-graft agency was ready to proceed with Ajudua's trial.
"We have before this court a motion on notice dated Jan. 21, seeking that this matter be released in the cause list of this court
"On April 16, 2009, Hon. Justice Obadina struck out this matter on the grounds that the prosecution could not produce the defendant.
"When he was available, we re-applied to the chief judge and all our witnesses are ready to testify.
"We support this motion with a 30-paragraph affidavit," Atteh said.
However, Counsel to Ajudua, Mr Norrison Quakers in a counter-affidavit dated Feb. 9 opposed the application of the EFCC.
"We urge your lordship to decline the application of the prosecution.
"Nothing has been placed before your lordship by your learned brother Justice Obadina, who struck it out for want of diligent prosecution," he said.
Justice Oyefeso adjourned the case to April 27 for ruling.

Load more