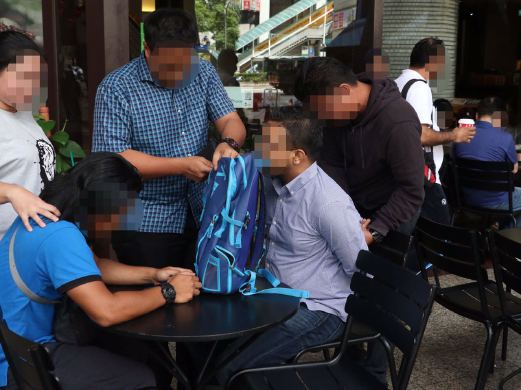 The Malaysian police on Monday confirmed the arrest of seven suspects, including five Filipinos and one Malaysian immigration officer, in connection with the Islamic State (IS).
Inspector-General of the police Khalid Abu-Bakar said that the first Filipino suspect, who has permanent residence in Malaysia, was found to have provided funds for Malaysian fugitives "Dr. Mahmud Ahmad" and Mohamad Joraimee Awang Raimee.
Abu-Bakar said that the Filipino suspect joined the IS in southern Philippines as recruiters for the terror group.
"Another two are believed to have assisted the transit of three Indonesian IS militants to southern Philippines via the Malaysian state of Sabah,'' Khalid said.
The police believed the arrested Malaysian immigration officer helped arrange the travel for several terror suspects to southern Philippines without valid documents.
"The suspects were arrested in a series of counter-terrorism operations between Wednesday and Sunday in Sabah and Selangor,'' Khalid said.
Report says it is not the first time the police uncovered links between Sabah and southern Philippines, where the Philippine government exerts loose control over the Abu Sayyaf, a Jihadist rebel group.
The Malaysian police busted a four-member terror cell in Sabah in January, in which the police found the cell.
It said the four-member also helped new recruits of IS-linked militant from Malaysia, Indonesia and ethnic Rohingya community in Bangladesh to transit via Sabah to Marawi city in Mindanao of the Philippines.