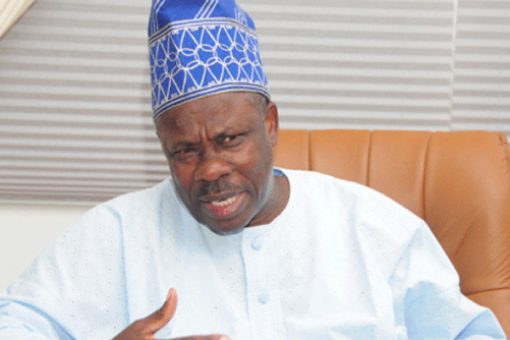 The Ogun State Governor, Ibikunle Amosun, has signed into law a bill upgrading Moshood Abiola Polytechnic, Abeokuta, into Moshood Abiola University of Science and Technology.
Amosun gave assent to the bill earlier passed by the State House of Assembly at the executive council meeting and also signed into law the re-establishment of Ogun State Polytechnic in Ipokia Area of the state.
He disclosed that the institutions would be multi-campus, as government would engage think-tanks and academics to provide the technical guide for the successful take-off of the institutions so as to compete favourably with their contemporaries.
According to Premium Times, Amosun commended the efforts of the State House of Assembly for the timely passage of the bill and assured that the necessary documents had been done and sent to the appropriate quarters.
The Speaker of the House, Suraj Adekunbi, while speaking with journalists said the Assembly accelerated passage of the bill because of the prospect and opportunities the institutions have for the state and the education sector.
He added that the step would also create employment opportunities for the people and improve access to tertiary education in Ipokia and its environs.