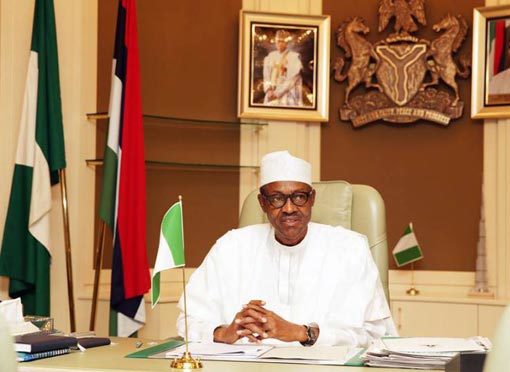 President Muhammadu Buhari has formally resumed work in the Presidential Villa, Abuja, Malam Garba Shehu, the president's Senior Special Assistant on Media and Publicity has confirmed.
Shehu, who confirmed the development while fielding questions from State House correspondents in Abuja on Monday, said the president would hold a meeting with Vice-President, Yemi Osinbajo.
The president, who returned to the country on Friday after a successful medical vacation in London, entered his office at around 11.15 a.m.
Mr Femi Adesina, on Friday, on his twitter handle, revealed that President Buhari would transmit a letter to the National Assembly indicating his resumption of work after his vacation in London.
He said that the letter would formalise the president's return.
He said: "PMB (President Muhammadu Buhari) will on Monday transmit a letter to National Assembly on his return to the country. That makes his return to work formal and constitutional.''
Adesina's post debunks some reports indicating that the President has asked Vice President Yemi Osinbajo to continue to act on his behalf.
The president left the country on Jan. 19 for a 10-day leave.
He wrote to the National Assembly informing it that Osinbajo would act as president in his absence.
The president later wrote the National Assembly for an extension of the leave to enable him to undergo more medical tests based on the advice of his doctors.
President Buhari returned to Nigeria on Friday after more than six weeks in the United Kingdom.
The president arrived in the country through Kaduna Airport following Wednesday's closure of Nnamdi Azikiwe International Airport, Abuja, for rehabilitation.
The Presidential plane landed at the VIP Wing of the 401 Flying Training School of the Nigerian Air Force, Kaduna, at about 7.40 a.m.
While thanking Nigerians for their constant prayers for his good health, the president revealed that he might be going back to London in the next few weeks for a routine medical check-up.
"All I will need is to do further follow ups within some weeks.
"I thank you very much and may God bless our country,'' he said.