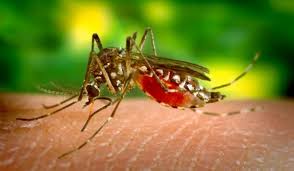 Namibia Health Minister Bernard Haufiku said 14 people died of malaria so far in Namibia, while over 7,000 others are affected, official report said on Tuesday.
Malaria is a life-threatening blood disease caused by parasites transmitted to humans through the bite of the Anopheles mosquito.
Once an infected mosquito bites a human and transmits the parasites, those parasites multiply in the host's liver before infecting and destroying red blood cells.
Haufiku, speaking at a news briefing in Windhoek on Tuesday, said because of the critical nature of the situation, the government had set aside 12.3 million Namibia dollars for prevention.
The minister said that the ministry would need another 7 million Namibian dollars (530,000 dollars) if the efforts to prevent and eliminate malaria are to succeed.
He said the money would be used to set up regional teams that would support the national malaria programme's technical staff.
Haufiku said the regional teams would be deployed to the villages for early diagnosis and treatment as well as vector control.
"These services will be brought to the village level to ensure high coverage and mitigation of the outbreak,'' Haufiku said, adding that people should not wait until they fall sick.
The regions most affected are Kavango East and West, Ohangwena as well as the Zambezi.

Load more