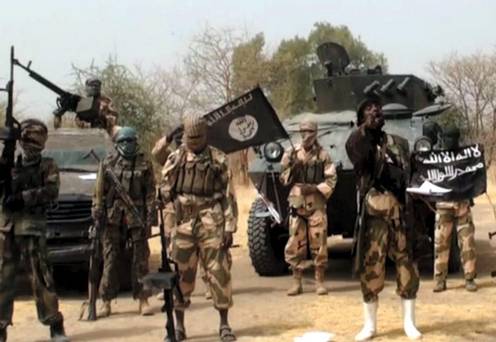 Nigeria's terrorist group, Boko Haram, has released a new video in which the group executed three people, beheading one and shooting two, for being government spies.
The group accused the three of working for the Nigeria's Directorate of Military Intelligence to infiltrate the group.
In the video, Boko Haram also displayed a large cache of high-grade military weapons including what appeared to be anti-aircraft missiles, boasting that it has not been decimated as claimed by the Federal Government and remained in a place in Nigeria that the military could not recapture.
The video, which rendered in Hausa and Arabic, is believed to have been released by the Abubakar Shekau faction of Boko Haram.

Load more