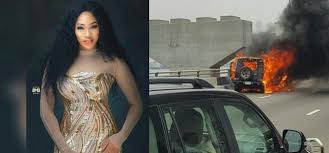 Rikaoto by ME fashion brand Founder and Ex-beauty queen Maryam Elisha has escaped being burnt on Sunday when her SUV went up in flames on Eko Bridge in Lagos.
According to her, when the fire started in her car, her brakes failed and her car doors couldn't open up. Thankfully, onlookers were able to get her out before the fire spread. She shared photos of the burning car on her Instagram saying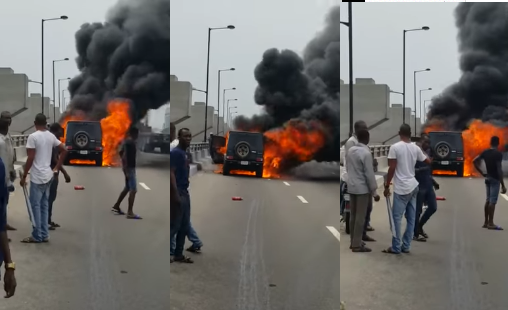 Thanking God for safety. Can you believe I came out of this burning car yesterday?

Load more