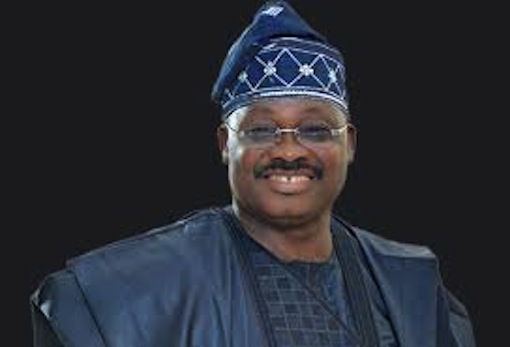 Gov. Abiola Ajimobi of Oyo State says road expansion projects across the state awarded by his administration would be completed in 18 months.
Ajimobi gave the timeline while speaking with newsmen on Monday evening, during an inspection of some ongoing road projects across the Ibadan metropolis.
Among the projects visited are the Agodi Gate-Idi Ape-Iwo road, Basorun-Akobo Ojurin and Eleyele-Ologuneru road.
The state government had recently awarded the expansion and dualization of the roads, alongside others across the metropolis.
The governor said that all the road projects would be completed in 18months, as his administration had just 27 months to round up.
"The people voted us for a second term based on our performance. This has never happened in the history of the state.
"We promised our people during the electioneering campaign, and that promise we will keep.
"We owe our people dividend of democracy; we owe them modernisation, likewise sustainable growth and development," he said.
Ajimobi said to fulfill his promise of sustainable growth and development, there must be infrastructure to support the state.
"When we have good road network and infrastructure, it is the platform for development, and this is the beginning.
"We are bold to say that no government in the state has matched our achievement in infrastructure. We have done same in Education, Agriculture etc.," he said.
Ajimobi promised to leave a legacy of good governance, which was about performance, value addition, service delivery and the dividend of democracy.
The governor solicited the support of the people, assuring them that the project would not only boost their businesses but enhance economic growth and development of the state.
Residents of the various areas visited and some road users commended the governor on the project, pledging their unflinching support.
Mrs Adebisi Akande, a trader at Akobo, said that they were happy about the road project, adding its completion would ease traffic congestion on the road.
"Every working day, we wake up at 5 a.m in the morning to avoid traffic congestion on the road. We thank the governor for starting the project," she said.
Similarly, Mr Mutiu Afolabi, a commercial driver, said that the road in the area, when completed, would enhance their business.

Load more