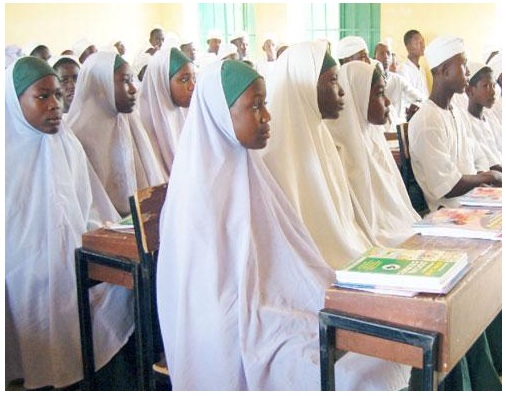 The Katsina State Universal Basic Education Board (SUBEB) says UNICEF's donation of N160 million to the board would put 8,000 girls back in school.
Alhaji Lawal Buhari, the chairman of the board said the intervention was a major boost to girl-child education.
The SUBEB chairman in Daura on Tuesday said that 8,000 girls would each receive N20,000 from the money for books, uniforms, writing materials and other essential requirements for their education.
He said that the beneficiaries were from very poor families, and were carefully selected from primary schools across the 34 local government areas of the state.
"We formed a committee that disbursed the money to the beneficiaries to ensure justice and fair play," he said.
Buhari described the UNICEF intervention as a "genuine way of promoting girl-child education."
He advised the beneficiaries to concentrate on their studies and not allow anything to distract them.
The chairman said that the board would reach out to more donors "to add value to the education of our children."
Buhari disclosed that the board had in the last two years constructed and renovated many schools including the nomadic schools in its efforts to expand access to education and provide conducive teaching and learning environment.
The board had recorded 89 percent school enrollment in the last two years and recruited 1,500 additional primary school teachers.

Load more