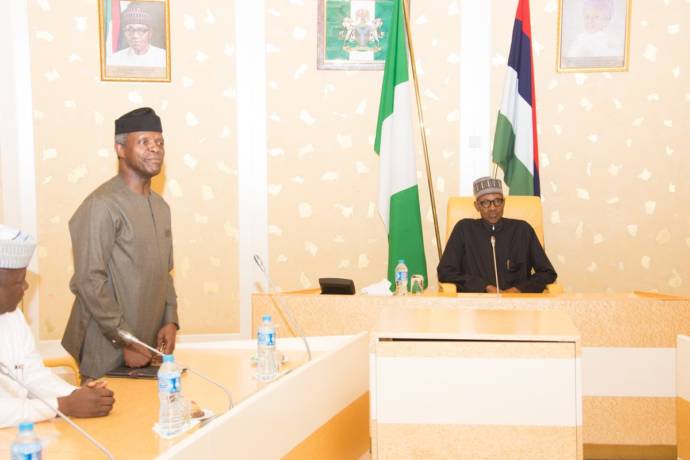 Nigeria's president, Muhammadu Buhari on Wednesday presided over the first Federal Executive Council, FEC meeting at the Presidential Villa, Abuja, since he returned from London where he had gone on medical treatment.
The President's arrival at the Council Chamber by 10:00 a.m. was announced by one of the aides shouting "Kindly rise for Mr. President," the Nation reports
Buhari stepped into the chamber, dressed in White Babanringa and cap to match.
After the rendition of the National anthem, the President called on the Minister of Mines and Solid Minerals, Kayode Fayemi for the opening Christian prayer.
 After Fayemi ended the prayer, Buhari looked around and said "I haven't seen Lai."
The Minister of Information and Culture, Lai Mohammed, immediately shouted "I'm here sir."
He then called on him to say the opening Muslim prayer.
The minister prayed for more strength and wisdom for the President to continue to steer the affairs of the nation.

Load more