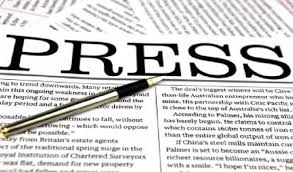 The Chief of Defence Staff (CDS), Gen. Gabriel Olonisakin, on Wednesday inaugurated a Publishing and Printing Press of the Nigerian Navy (NN).
Inaugurating the project at the Mogadishu Cantonment in Abuja, Olonisakin commended the NN for the good work and urged the service to keep it up.
He said the project would impact positively on the operational effectiveness and efficiency of the service and the well being of the personnel and their families.
"This immediate accomplishment for which we assemble here today eloquently underscores the determination of the NN leadership to consolidate on the successes achieved so far.
"It is an option of choice for its appropriateness to strengthen the security of the process of producing classified documents and other military materials required for operations and training in the NN,'' he said.
The CDS said that the project would also enhance proficiency and professionalism among the personnel with the relevant background who would be deployed to man it.
The Chief of Naval Staff (CNS), Vice Admiral Ibok-Ete Ibas, said the establishment of the printing press was informed by the need to exercise control over the production of classified materials.
This, he said, was in view of the strategic value of the Service's professional operations.
He said that the idea of the project was prompted by reduced defence spending and the compelling need for the Navy to look inwards to sustain its operations.
"With the kind of installed capacity indicated, the press was uniquely positioned to undertake diverse job requests for the outputs of items such as magazines, books and newspapers.
Ibas added that the facility would also enable the service to save a lot of costs, while contributing modestly to the national employment efforts.