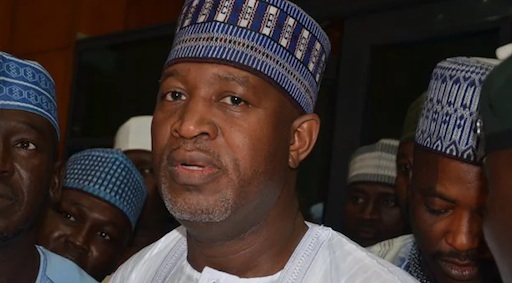 Sen. Hadi Sirika, Minister of State for Aviation, says helicopters can now fly in and out of the Nnamdi Azikiwe International Airport Abuja (NAIA).
He made this known while fielding questions from State House correspondents in Abuja on Wednesday.
The minister said that the office of the National Security Advisers would soon issue a statement reversing its earlier directive banning the helicopters from the NAIA.
"On the helicopter issue, the National Security Adviser has the constitutional responsibility vested on him by Mr President to advise the President on National security matters.
"Within his wisdom he had sent out letters banning the helicopters' operation from the airport.
"But the National Security Adviser earlier this morning said that helicopters will of course continue to fly to Abuja airport from wherever, then the procedure that they will use to approach the airport under landing spot will be advised accordingly before the end of today (Wednesday).''
He revealed that Nigeria would provide alternative flights to London and other European countries if the British Airways and other foreign airlines continue to reject Kaduna airport during the six weeks closure of NAIA.
According to him, Nigerian officials are still in talks with the foreign airlines to patronise Kaduna International airport.
The minister said that everything needed for safety and reliability in Kaduna airport had been provided, adding that "there is no need for any airline to refuse to do business in Kaduna''.
Sirika pointed out that arrangements had reached advanced stage by a private aircraft to run Kaduna-London and other international routes daily.

Load more