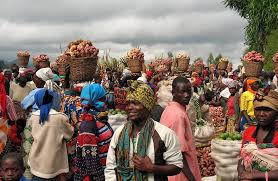 Rwanda's economy grew by 5.9 per in 2016, less than the 6.9 per cent growth recorded in 2015, the National Institute of Statistics of Rwanda said on Wednesday.
The institute said that the expansion was driven by growth in the agriculture, industry and services sectors, which all grew by between four and seven per cent.
The services sector contributed 48 per cent of the output, while farming accounted for a third, the office said in a statement.
It added that agriculture share of the country's Gross Domestic Product (GDP) decreased from 33 to 30 per cent, while contribution of the industrial sector to GDP grew to 17 per cent from 14 per cent the previous year.
Load more