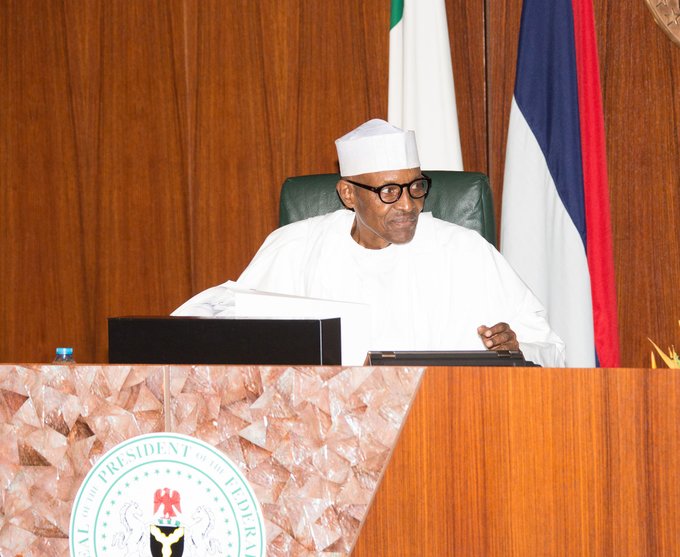 President Muhammadu Buhari on Wednesday expressed his fondness of Alhaji Lai Mohammed at the start of the Federal Executive Council (FEC) meeting at the Presidential Villa Abuja when he asked after the Minister of Information and Culture.
"I haven't seen Lai" President Buhari said before presiding over the meeting.
Majority of the cabinet members seated inside the Council Chambers of the Presidential Villa laughed before Alhaji Mohammed said from where he was sitting: "I am here sir."
Buhari later asked Mohammed and the Minister of Transportation, Rotimi Amaechi, to pray before the start of the meeting.
Today's FEC is the first meeting Buhari is presiding since he returned to the country Last Friday from medical vacation in the United Kingdom.
The last FEC meeting President Buhari presided over was on January 11 before he departed for London on January 19.