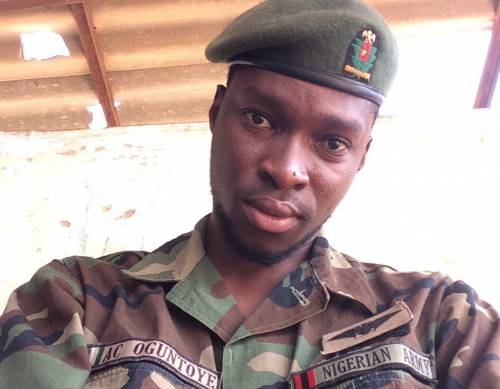 In continuation of their onslaught against Nigerian communities and soldiers in the Northeast, Boko Haram insurgent on Wednesday evening killed a Nigerian Army lieutenant during an ambush in Borno State.
A security source in Maiduguri says Boko Haram terrorists killed a Nigerian army Lieutenant in an attack in Magumeri town in Magumeri Local Government Area of Borno State.
The source said the militants ambushed Lieutenant AC Oguntoye and his colleagues on their way to Gubio from a shooting range competition in Monguno. The officers were pinned down by terrorists in Magumeri where they razed down houses, including a police station in the town.
The militants, according to SaharaReporters, rode into the area in 10 utility vehicles, shooting and attacking military formations.
The Borno Police Command on Thursday confirmed that a police sergeant was killed in Wednesday's terrorists attack at Magumeri in Magumeri Local Government Area of the state.
The command's spokesman, Mr Victor Isuku, confirmed the incident in a statement in Maiduguri on Thursday.
"On Wednesday evening, information was received that Magumeri town was under attack by Boko Haram elements.
"On receipt of the report, teams of Anti Robbery Squad and other personnel were quickly mobilised to the scene.
"A mobile police sergeant, Haliru Aliyu, deployed with the military in Magumeri on special duty, was killed while Sgt. Lawrence Ayeni sustained gunshot injury and is currently at the military hospital receiving treatment," Isuku said.
He added that a water tanker and a bus belonging to Magumeri Local Government and two other civilian vehicles were burnt in the attack.
According to the police spokesman, military reinforcement from Damasak and Maiduguri engaged the escaping terrorists and recovered one Hilux vehicle mounted with anti-aircraft gun from the terrorists.

Load more