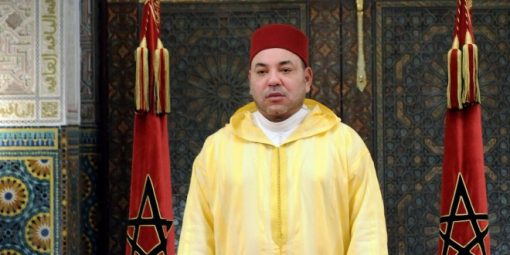 King Mohammed VI of Morocco has congratulated President Muhammadu Buhari on his successful return from a medical vacation in London.
Mr Femi Adesina, the president's Special Adviser on Media and Publicity, said the King congratulated Buhari via telephone conversation on Thursday.
Adesina said the Moroccan monarch expressed delight and happiness at the kind of reception Nigerians gave Buhari when he returned home.
Mohammed VI said the reception was evidence of a leader widely loved by his people.
The Monarch, who had been in Nigeria on a state visit last December, invited Buhari to also visit Morocco.
Responding, Buhari thanked the Moroccan monarch for his call and the growing partnership between the two countries.
Earlier today, a Moroccan delegation made up of top government officials had met with senior Nigerian government officials.
The two leaders expressed happiness at the success of the meeting.
King Mohammed VI on March 1, 2017 called to ask about Buhari's health during his vacation in London.
The two leaders also discussed the current stage of the Morocco-Nigeria Atlantic crude oil pipeline project.
The king also thanked Buhari for Nigeria's support in returning Morocco to the African Union and notified him of Morocco's request to join the Economic Community for West African States (ECOWAS).