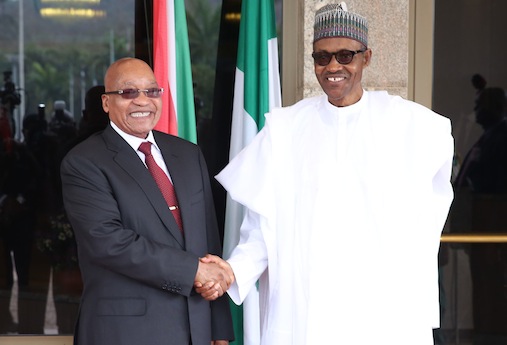 South Africa's Minister of Trade and Industry, Mr Rob Davies said that Nigeria's exports to South Africa has hit roughly N552.2 billion (R23 billion) in 2016.
According to a statement from the country's Department of Trade and Industry (the dti) on Thursday, Davis said South Africa's exports to Nigeria slightly declined to about N153.7 billion (R6.4 billion) in 2016.
He said the two countries "continuously traded goods at high capacity and Nigeria maintained the trade surplus of R23 billion (N552.2 billion) in 2016".
According to the minister, the dti would lead a business delegation on a trade and investment mission to Nigeria and Ghana from March 20 to 25.
He said the trade mission aimed to identify and create export markets for South African value-added products and services.
"It will also serve to promote South African products, and service offerings, whilst creating business partnerships between business communities of the respective countries."
Davies noted that the trade mission sought to advance Ghana, Nigeria and South Africa's trade and investment relations.
"Ghana and Nigeria feature as key strategic partners for South Africa in the West Africa, region and are pivotal partners towards advancing integration on the continent."
The trade mission also seeks to enhance relations in the areas of agro- processing, infrastructure, mining and capital equipment.
The programme for the mission will include trade and investment seminars, site visits and business-to-business meetings.
Load more