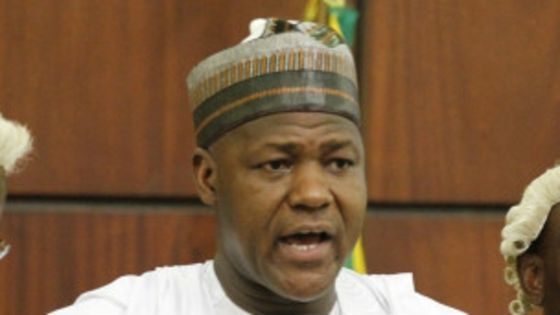 The House of Representatives on Thursday resolved to set up an Ad Hoc Committee to investigate the operational activities of telecommunications equipment and services companies/vendors operating in Nigeria.
This was to determine whether there were irregularities in the employment status and conditions of Nigerians viz-a-viz their foreign counterparts, both in Nigeria and overseas.
The ad hoc committee would evaluate the companies' administrative and operational procedures and assess their tax compliance status.
It would also ascertain the parameters and procedures used by the Nigerian Communications Commission and the Central Bank of Nigeria (CBN) in approving funds transfer from these companies.
The resolutions followed a motion by Rep. Abubakar Amuda-Kannike (Kwara-APC) on the "need to investigate the Operational Activities of Telecommunications Equipment and Service Companies/ Vendors in Nigeria."
The motion was unanimously adopted by members when it was put to voice vote by the Speaker, Mr Yakubu Dogara.
The House, therefore, mandated the ad hoc committee to report back to it in four weeks' time for further legislative action.
Moving the motion, Amuda-Kannike said that the multinational telecommunications equipment and services companies/vendors in Nigeria had been involved in the business of providing telephone services for many years.
He said that with the introduction of the Global System for Mobile Communications (GSM), telephone services had become major vendors of equipment to such operators and the entire telecommunication sector.
The lawmaker said in spite of the enormous profits in billions of U.S dollars, made by the companies annually and coupled with the conducive business environment, several allegations were made against them.
"The allegations include casualisation and maltreatment of Nigerian workers, outsourcing of local jobs leading to capital flight, disparity in emoluments and rejection of Nigerians as understudies to expatriates in violation of the Local Content Act.
"Also of concern is the allegations of tax evasions, abuse of expatriate quota as well as fraudulent swelling of Nigerian quota.
"The quota is by inclusion of citizens of Economic Community of West African States (ECOWAS) member-states, who require no work permit and non-ECOWAS nationals, with falsified work permits," he said.
Amuda-Kannike expressed concern about a recent report in the media about the sacking of no fewer than 160 Nigerians and the transferring of their jobs to Indian nationals.
The lawmaker said that in spite of their long years of operations in the country, there was hardly any physical or tangible asset such as factory or industrial unit of any of these companies in Nigeria.
Load more