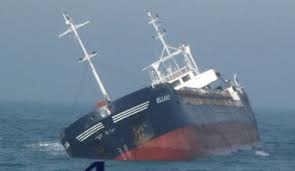 A coastguard official said on Friday seven crew members are missing after a Turkish cargo vessel sank off the Libyan coast on Thursday in bad weather.
Reda Issa, a local coastguard commander said that the ship, a dry bulk vessel carrying construction materials, sank two to three miles from the port of the north-western Libyan city of Misrata.
He said six of the crew were rescued by coast guards and port staff.
He added that all crew members were Turkish.
"We are still searching for seven of the Turkish ship's crew members but unfortunately the bad weather is hindering the coast guard's' work," Issa said.

Load more