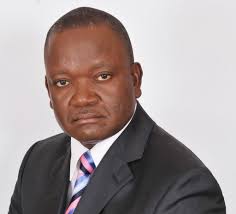 The Benue House of Assembly says it will begin public hearing on the Executive Bill seeking to outlaw open grazing of livestock, on March 21.
The bill also seeks to replace open grazing with ranches to be established in the state.
Mr James Gbande, Chairman, House Committee on Agriculture and Natural Resources, told the News Agency of Nigeria (NAN) on Thursday in Makurdi, that the public hearing would take place in the three Senatorial Districts.
"The public hearing shall be held in Katsina-Ala, Gboko and Otukpo; we also intend to hold a town hall meeting in Makurdi to give room for everyone to air his or her views," he said.
Gbande advised stakeholders to contribute to the success of the bill so that the grazing law, when enacted, would stand the test of time.
Gov. Samuel Ortom on Monday urged the legislators to suspend work on the 2017 budget so as to hasten up the process of passing the anti grazing bill.
NAN reports that Ortom's call came after an attack, on March 11, by herdsmen on farmers in Mkgovur village in Buruku Local Government.
The bill, when passed into law, will ensure the establishment of ranches, a Benue State Livestock and Ranches Commission, and Livestock Special Marshals Corps.
Other provisions of the expected law include the promotion of techniques of animal husbandry, particularly the rearing of livestock.
Ortom, while urging the law workers to speed up the passage of the bill, had said that the eventual enactment of the law would check the destruction of crops, community ponds, settlements and property occasioned by open grazing of livestock.
He also expressed optimism that the law would curb clashes between herdsmen and farmers.

Load more