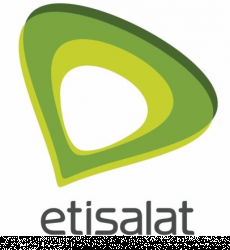 A mobile finance technology firm, V-Exchange Ltd has demanded for N2 billion from Etisalat as compensation for an alleged infringement on its product's copyright.
V-Exchange which specializes in providing instant finance solutions to individuals and corporate entities via intelligent data driven platform claimed that the 'Kwik Cash' loan service which Etisalat offers to its customers was allegedly a stolen product.
Speaking at a media conference, co-founder of V-Exchange, Samuel Ajiboyede claimed that on November 23, 2016, he met with representatives of Etisalat regarding his company's product and for the purposes of partnering with the same for mutual commercial benefits.
Ajiboyede stated that at the meeting, the loan service product was showcased to Etisalat officials who upon being impressed by the demonstration asked to be furnished with more details.
He also said he was advised by Etisalat officials to obtain the Nigeria Communications Commission, NCC Short Code being the only thing remaining for a deal to be sealed between the two entities.
Ajiboyede further stated that subsequently requested for a Memorandum of Understanding from Etisalat to enable his company acquire a Value Added Service (VAS) license to get the Short Code approval from NCC but that the request was never accented to.
The company co-founder said he was however shocked when it heard that Etisalat had gone ahead to launch the instant loan service without its approval.
Also speaking at the media briefing, Chief Executive Officer of the firm, Mrs Kemi Ayinde noted that well wishers had called to congratulate her on the successful launch of the product not knowing that her firm was not involved with the launch.
This publication sighted a letter written by the law firm of Ubani and Co to the Chief Executive Officer of Etisalat Nigeria dated January 10, 2017 demanding N2billion as compensation for the alleged copyright infringement.
The letter reads in part: " Our client has tested your product on several customers of your company and confirmed that the said product was the exact product for which it has exclusive right
" that this abysmal unlawful conduct of your company as highlighted above has infringed our client's products for which copyright subsisted despite the caveat by known owners being 'our client' that no part of this shall be reproduced or copied in any material form with its prior authorization.
"Moreover it is arguable that the product reproduced in writing by your company were exact replica of our client's products which were earlier in time protected by the copyright law.
"In conclusion let it be stated that aside the civil action for infringement of our client's copyright, we shall be constrained to simultaneously instigate and initiate a criminal action with its attendant legal consequences against your company for exploiting our client's copyright as provided by the act.
"Therefore your company is hereby warned very sternly to refrain forthwith from further infringement of our client's by itself or through its agents or privies and monetary restitution in the sums demanded above of its unlawful exploitation of our client's products which copyright subsisted in order to mitigate the loss thus far."
In its response to the demand for compensation, Etisalat via a letter dated February 21, 2017 acknowledge having had discussion with V-Exchange over its product but denied infringement of any patent belonging to the firm.
The letter signed by Vincent Eromosele, Etisalat Head, Legal Operations and Litigation and Chimeka Garricks, Manager, Legal Services claimed that 'KwikCash' is owned and operated by an undisclosed financial institution and that Etisalat followed due process in acquiring the right to use the product on its network.
Etisalat further claimed that KwikCash service was already in existence and operational prior to its meeting with V-Exchange.
The telecoms firm in the letter denied any infringement on V-Exchange's purported patent and insisted it cannot pay compensation for infringement.

Load more