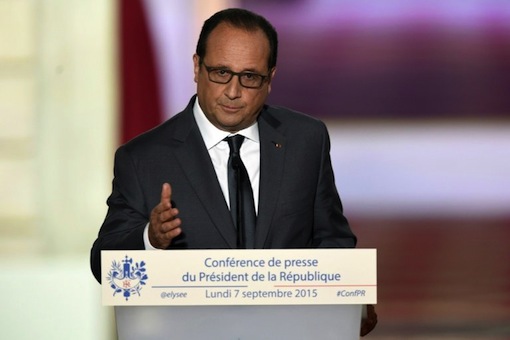 France's highest court announced on Saturday that 11 candidate will contest for the upcoming presidential election in the country.
The Constitutional Council revealed that the 11 presidential hopefuls had submitted at least 500 signed endorsements from elected officials before a deadline on Friday afternoon, as required by French election rules.
Three candidates – far-left leader Philippe Poutou, and centrists Jean Lassalle and Jacques Cheminade – crossed the signatures threshold at the last minute.
They will join François Fillon, Benoît Hamon, Emmanuel Macron, Nicolas Dupont-Aignan, Jean-Luc Mélenchon, Nathalie Arthaud, Marine Le Pen and François Asselineau – who had secured their endorsements before Friday.
France's last presidential poll in 2012 included 10 candidates.
The first round of this year's presidential elections will be held on April 23, and the top two will qualify for a run-off on May 7