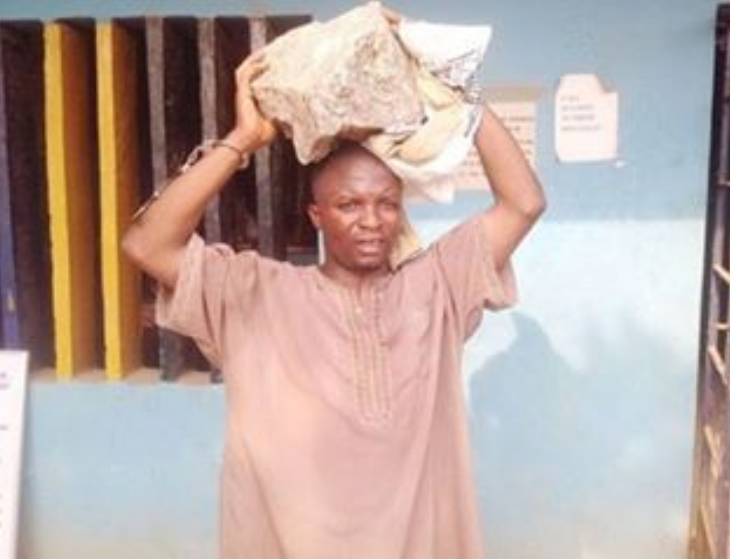 Earlier this week, pandemonium and palpable fear, enveloped residents of White Sand area of Isheri-Oshun in Ejigbo area of Lagos State, following the murder of a 3-year-old child, Chiagozie Okereke, by a Muslim cleric, Kazeem Alimson, popularly known as Alfa.
One 15-year-old boy, Simon Kanu (pictured left), a primary six pupil, confessed to have been paid N500 by the said Alfa in order to lure the baby, adding that the baby was killed with a heavy stone in his presence.
Explaining how the deceased, Chiagozie Okereke, got missing, his distraught mother, Mrs. Chinasa Okereke, said: "Around 7:00p.m. yesterday (Tuesday), I brought my children out to bathe him.
When I finished bathing the younger one, I went inside to get the wrapper to strap him in order to enable me bathe the other child. But on getting outside, I didn't see my baby again.
The sister said he went into my neighbour's house but I didn't see him there and when I asked, they said he went out with Simon. I called my son's name but there was no response.
Later, we saw Simon that night, I asked him about the whereabouts of my son, he said he did not see him. Simon took my son, strangled him with his shirt and stoned him to death. He is my third child. I feel hurt. My heart is broken. I need justice." .
The Isheri Osun Divisional Police Officer (DPO), Emeodi Camilus, who got a tip-off, rushed to the scene and arrested the two suspects. During interrogation, Simon confessed that he was given N500 to lure the missing child to where the Alfa was waiting for him.
He disclosed that the Alfa took him and the child to an uncompleted building where the boy was murdered with a heavy stone. The DPO, said Alfa tied the boy's hand and leg with red clothes and while muttering incantations, stoned the deceased three times before he died.