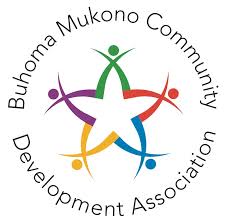 Mrs Silifat Orekoya, Community Officer, Ministry of Community Development and Cooperatives, Ogun, has warned officials of Community Development Associations (CDAs) not to misappropriate funds and to be above board.
Orekoya gave the admonition in Sagamu, Ogun, on Saturday, at the inauguration of eight new CDAs in Ajegunle-Ereko community.
''Those who think they will come into the CDA executive cadre to misappropriate the funds of the community and escape punishment are fooling themselves.
''Currently, the government is perfecting the mechanism to ensure CDA executives who steal community money are promptly arraigned,'' she said.
The community officer urged the newly inaugurated CDAs to abide by the principles of community development, which include love, oneness of mind and peaceful co-existence.
''Community development is about popular participation, peaceful co-existence and support for one another.
''The values that the CDA organisation represent do not condone fraud, embezzlement and misappropriation of funds meant to better the lives of community dwellers,'' she said.
Orekoya urged the newly inaugurated CDAs to pursue self-help projects that would attract government grants.
The eight inaugurated CDAs include Igbaotun CDA, Harmony CDA, Ereko-Central CDA and Ereko-Abule CDA.
The Chairman of Ereko CDA, Mr Taiwo Bakare, told NAN that community development associations had become an integral part of Ogun State's transformation drive.
''Community dwellers have to organise themselves for their own good and development because waiting for government to provide social amenities and infrastructure will be unwise.
''Besides, good conduct of a CDA can force both the local and state governments to show their presence in such a community in terms of provision of social amenities quicker than expected.
''Today's event is an indication that the masses acknowledge the importance of CDAs to their lives,'' Bakare said.