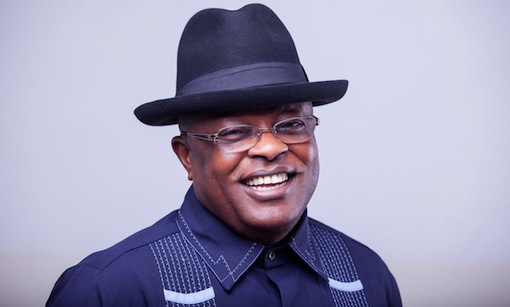 The Ebonyi State Government on Saturday confiscated a building belonging to Mr Ikechukwu Eze, accused of collecting revenue illegally.
Eze, known as "Power", was alleged to have engaged in illegal collection of revenue for the state government.
Dr Kenneth Ugbala, the Senior Special Adviser (SSA) to the State Governor on Internal Security, led the chairman and members of the State's Board of Internal Revenue (BIR) to impound the building.
Ugbala said that Eze had been diverting state government revenue as he was never authorised to collect revenue for the government by the BIR.
"He has been collecting tolls from traders at the Meat Market Abakaliki, since August 2016 and failed to remit such sums into government coffers.
"This building would therefore remain sealed until he refunds all the money he illegally collected which amounts to N2 millions," he said.
He noted that the state government depended heavily on Internally Generated Revenue (IGR) to pay workers salaries and executive projects, adding that Eze's actions amounted to economic sabotage.
Dr Chris Achi, the state BIR Chairman, lamented that some people have arrogated authorities to themselves to collect revenue in the name of government only to divert such revenues.
"People who indulge in such activities are hereby warned to desist forthwith as appropriate measures would be meted to anyone found culpable.
"Eze was a former member of the task force instituted by the defunct Ebonyi Road Maintenance Agency (EBROMA), and was still collecting tolls from traders despite its disbandment in August, 2016.
"Disciplinary actions would be taken against him to serve as a deterrent to others; he is already in police custody assisting the force in its investigations," he said.
In a similar development, the Ebonyi government had sealed the Ohaukwu Local Government Area Mining Site indefinitely, following lingering crisis between two villages claiming ownership.
Ugbala disclosed that the development could endangered the security of lives and property of people from both villages and its environs.
"The public is thereby advised to steer clear of the site pending the outcome of the committee's report set up by the government to look-into the matter," he said.

Load more