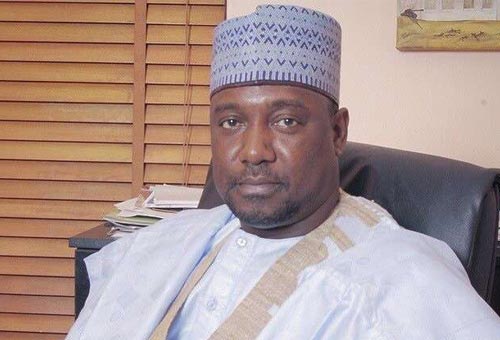 The Niger State Chamber of Commerce Industries Mines and Agriculture (NIGCCIMA) is seeking partnership with the Raw Materials and Research Development Council to develop Shea nuts in the state.
Mr Adamu Salihu, the President of the chamber made this known when he paid a courtesy visit on the Director-General of the council, Dr Hussaini Ibrahim in Abuja.
A statement by the council on Saturday quoted Salihu as saying that Niger state had the highest capability of growing Shea nuts in the country and could as well help to improve the country's economic situation.
"The Chamber of Commerce is interested in collaborating with the council in developing Shea nuts so that together we can bring to fore the efforts of the government in alleviating poverty.
"Niger State has competitive advantage in growing Shea nuts and is in fact the largest producer of the commodity in the country.
"We also wish to partner with the council in other areas where it will be beneficial for both parties and the country," he said.
The president of the chamber, however, commended the D-G for his interest in projecting the council's effort to improve the lives of Nigerians in the area of raw materials and research.
Ibrahim, in his response said that the council was collaborating with a number of research institutes and tertiary institutions to consolidate its plans.
According to him, the council was putting plans in place to establish a Research Institute on Shea Nut development with the Federal University of Technology, Minna.
He said that the council was widening the scope of its partners to accommodate more stakeholders and ensure even development of the industry.
"Shea butter development is one of the council's strategic projects and we have carried out several capacity building and training on Shea butter development and fabricated machinery for processing the nut in the state.
"Niger state can be a hub of Shea butter procession considering its wide opportunity for the production of the entire value chain.
"We are ready to partner with NIGCCIMA so that the best agronomic practices can be maintained from start to finish and ensure the commodity meets international standards of exportation," he said.
The D-G said that the State was also blessed with sweet sorghum and the council had a project to explore its value chain comprising ethanol, sugar and other components.
He said that the council already had a large farm in Tegina, growing the sweet sorghum variety from China and was tested at the Institute of Agricultural Research (IAR), Zaria.
According to him, the testing is to ensure its compatibility with the country's local specie.
Ibrahim further said there were challenges with procuring process equipment due to the exchange rates between the countries.
He however said that the council was considering other options to improve the crop.