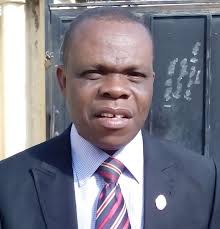 Prof. Uno Uno, the Head of Projects and Examinations, National Junior Engineers Technicians Scientists (JETS), has called on government to institute a national emergency response to technological advancement.
Uno made the call on the sidelines of the closing ceremony of the 20th edition of JETS competition on Friday in Lagos.
The national competition got underway on Tuesday and closed on Friday in one of the oldest schools in Lagos, CMS Grammar School, Bariga.
The annual science-based competition featured students from across the country that displayed rare talents through their various technical projects.
The participants mainly primary and secondary school students exhibited local inventions that could help solve some societal engineering and scientific problems under the supervision of their teachers.
The theme of the competition is "Enhancing Food Security through Science and Technology Application''.
Reflecting on the ingenuity displayed by the student who had come out with excellent projects, Uno, a professor of physics, said Nigeria needed to embrace technology as a means of solving her economic woes.
"There is an urgent need for a national emergency response to technological advancement if we want to be out of our economic problems. There is need for us to be technologically independent.
"We have abundant talents here in the country but with no follow up on what some of our local inventors have done. There is a need for government to discover this talents and nurture them.
"The telephony that was discovered has its root in Nigeria when some students were playing with two match box on each ends with a thread in which they are communicating and was developed into wireless.
"The innovations in this country is enough for our prosperity, but government needs to discover itself and give direction,'' he said.
Uno said that government could start giving attention to technology from the primary level of education and nurture the local inventors till they can stand on their own.
"The innovation at the primary level is what government can look into. The children participating in JETS competition has showed enough ingenuity which must be encouraged.
"Government should look into what these junior engineers are doing with the aim of developing them into world class inventions. Other stakeholders should also complement government efforts.
"Government should also ensure adequate funding of technology which is the only sure way to national prosperity as being practised in advanced countries.
"Government should also ensure that higher institutions responsible for technological studies, research and advancement are updated and alive to their responsibilities,'' he said.
NAN reports that the 2017 JETS competition recorded a huge success as students developed inventions that can stand the test of time.
Over 400 students from the 36 states of the federation and the Federal Capital Territory (FCT) had stands to display the ingenuity of the junior engineers.
Load more