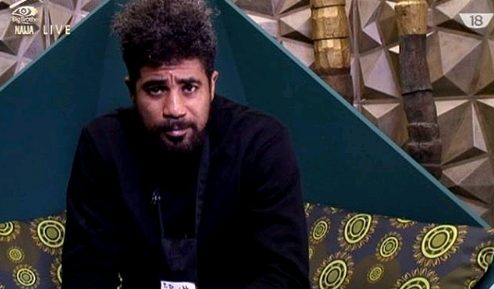 ThinTallTony was evicted on Sunday at the ongoing Big Brother Nigeria (#BBNaija) reality show, while Efe, Debie-rise and Tboss were saved by viewers.
Efe, ThinTallTony, TBoss and Debie-rise were put up for nomination for possible eviction in the reality show during the week.
The housemate with the least votes from viewers and fans became eligible for eviction from the house.
ThinTallTony scored the lowest vote, 11.68 percent of the votes and thus was shown the door in the programme beamed live on DSTV cable network.
He became the seventh housemate to be thrown out.
Efe, Debie-rise and TBoss, live to fight another day in the #BBNaija House. Efe scored the highest vote with 51.97 percent, followed by Debie Rise with 21. 78. Tboss got 14.57 percent.
12 housemates were the initial contestants of the 2017 Big Brother Naija show on Jan. 22.
Then Ebuka Obi-Uchendu, the host of the competition introduced two new housemates, Debbie-Rise and Bassey to make 14.
This year's prize money is N25 million and a brand new Kia Sorento SUV car. The series will end on April 9.
Big Brother Naija which was introduced in 2006 is a special Nigerian version of the continental show Big Brother Africa.

Load more