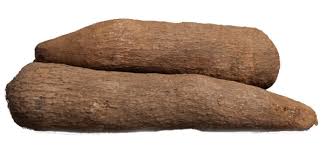 Scientists from different parts of the world would converge at the International Institute of Tropical Agriculture (IITA), Ibadan to discuss genetic improvement of yam in Africa.
A statement by IITA Communication Specialist, Mrs Adaobi Umeokoro said the programme had been scheduled to hold between March 20 and March 24.
Umeokoro said that progress on research efforts geared toward the improvement of the genetic potential and productivity of two most cultivated yam species in Africa would be the focus of the deliberations.
According to her, the meeting will also provide a platform for stakeholders to review the current status of the project in relation to set goals.
"AfricaYam was initiated in 2015 to use the latest technologies in plant breeding to develop high-yielding varieties of white yam (Dioscorea rotundata) and water yam (D. alata).
"These species will show great promise in resisting infestation by nematodes, viruses, and anthracnose, known to greatly limit productivity in West Africa's most preferred staple crop.
"Every year, sub-Saharan Africa produces no less than 54 million tons of yams from about 4.6 million hectares of land. But this output is only 40 per cent compared to cassava production in the continent.
"Farmers are unable to cope with the demand for the crop which is further constrained by low yield and losses in storage.
"In Africa, one very important constraint limiting productivity for most smallholder farmers apart from climate change, diseases and pests infestation is production cost," it said.
According to Umeokoro, the AfricaYam project recognises this challenge and is developing yam varieties that will make yam production more profitable for farmers.
The statement also quoted the Project Leader, Dr Patrick Adebola as saying "the project explored environment friendly technologies to breed quality yam varieties that would meet the demands of farmers''.
"The project is also seeking to enhance active yam breeding programmes in Nigeria, Cote d'Ivoire, Ghana, and Benin-the countries in West Africa producing over 95 per cent of Africa's yam.
"It will employ faster and more precise genomic tools to improve the efficiency of yam breeding programmes.
"It will also improve yam genotypes adapted to production systems and suited to market preferences," he said.
According to Adebola, AfricaYam is led by IITA, in partnership with the National Root Crops Research Institute (NRCRI), Umudike, and the Council for Scientific and Industrial Research (CSIR) among others.

Load more