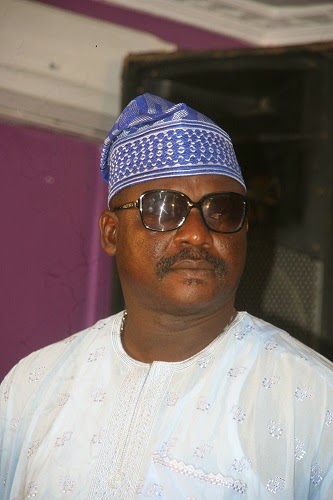 Policemen at Elere, Agege, Lagos State, have launched a manhunt for an aide of Alhaji Tajudeen Agbede, Chairman, Lagos Council of the National Union of Road Transport Workers (NURTW) who allegedly shot dead a wedding guest Sunday evening at Orile Agege.
PMNEWS gathered that the yet-to-be identified guest was shot dead in front of Victoryland Primary School at Olurinde Street, Orile Agege, after the wedding of one of the children of Ariyori, NURTW branch chairman for Orile Agege. .
The suspect, it was learnt, escaped in a Ford SUV Escape vehicle before he could be apprehended.
Eyewitnesses disclosed that the NURTW member was clearing the way for Agbede's vehicle to move out of the wedding venue when he pulled a gun and shot the guest in the head. He died instantly.
The corpse of the man was later removed from the scene by policemen from Elere in a yellow-colour Lagos commuter bus to the station.
"The deceased was going home from the wedding when he was shot by Agbede's man. The suspect was clearing the way for Agbede's vehicle when suddenly he brought out a pistol and shot the 20-year old man in the head. The man died immediately.
"Before we could apprehend him, he was taken away in a Ford Escape SUV by other members of the NURTW present at the wedding," a witness who identified himself as Mutiu stated.
A source at Elere Police Station confirmed the incident, adding that investigation is ongoing to apprehend the suspect.
Efforts to speak with Agbede did not yield result as he refused to pick our correspondent's phone call.