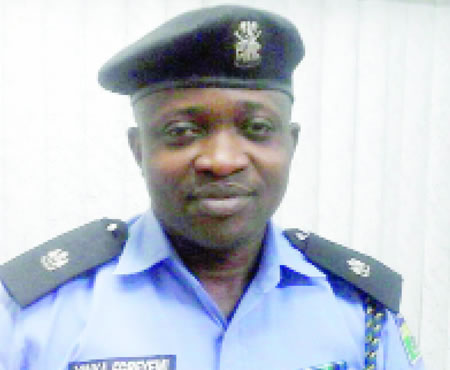 Diesel dealers in Alausa, Lagos, Southwest Nigeria have accused the Lagos State Task Force of lying to the public that they engage in adulterated diesel businesses and that they are not bunkerers, but engaged in legal business.
Officials of the Lagos Taskforce had stormed the parcel of land behind the Alausa mosque on Saturday and arrested 43 persons and impounded tankers of diesel, claiming that they were adulterated products.
One of the diesel dealers, who spoke on behalf of other partners, Kehinde Alabi told PM News on Sunday that the taskforce invaded the storage facility illegally on Saturday and arrested 43 of their boys and later released 26 of them.
He said the taskforce earlier sealed up the yard and re-opened it on Saturday as the property belonged to former Military Governor of Lagos, Raji Rasaki, who happened to own an office in the premises.
According to him, one of the storage facilities being used was owned by Rasaki's son, saying that "how could we engage in illegal business when he place is owned by Raji Rasaki?"
He added that they could not have been involved in such illicit act selling adulterated diesel considering the location of the business.
He debunked the allegations by the task force , noting that their activities at the location was certified by the Department of Petroleum Resources (DPR), and the Nigerian Security and Civil Defense Corps (NSCDC).
Alabi lamented that rather than the taskforce demanding for documents that certified their activities at the site on their arrival at the premises, they went straight to impound their products.
He explained that the products at the depots were bought from NNPC and Oando for onward sale to companies that could not afford buying large quantity.
Alabi stated that the agency acted on a fresh petition written by a motorist (name withheld), whose car was gutted by fire two years ago, adding that rather than the victim waiting for compensation, he wrote to the taskforce, seeking the agency's support to collect compensation.
According to him, in that fire disaster, "we lost over N30 million worth of goods and we are yet to recover from that shock."

Load more