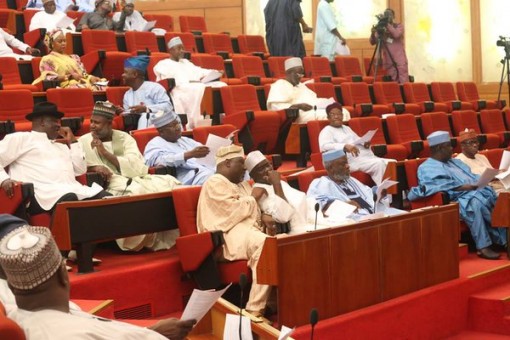 The Academic Staff Union of Universities (ASUU), Ibadan zone, on Monday called on the National Assembly to intervene in the education sector crisis to prevent another strike.
Dr Ade Adejumo, the ASUU Chairman in the zone, made the call in a statement made available to newsmen in Ibadan.
The Ibadan Zone of ASUU comprises state and federal Universities in Oyo, Kwara and Osun.
According to the union, the call for the intervention became necessary due to what it termed "unfortunate trend of decreasing salary to public universities".
The ASUU boss said that the academic staff at LAUTECH, Ogbomosho, may also be forced to resume their suspended strike action.
"This is against the backdrop of the demonstrated lack of commitment by Oyo and Osun states to fund LAUTECH since December 2015."
Adejumo said that the union would not hesitate to resume its suspended action even in the midst of the ongoing examination in the institution.
While citing the example of the University of Ibadan, Adejumo said that the premier university had in the last two months, experienced a shortfall in salaries as a result of incomplete subvention.
The Ibadan zone ASUU urged the National Assembly to intervene to avert unnecessary crisis in the education sector.
Adejumo stressed the need for the state governments within Ibadan zone to live up to the responsibility of funding their universities.
He also called on the Federal Government to probe the allegations of fraud against the present and past administrations at the University of Ilorin.
"The recent revelations of monumental fraud and mind bugging nepotistic manipulations in the University of Ilorin vindicate our petitions to the Federal Government.
"The Federal Government is hereby called upon to show more than a passing interest in probing the activities of the past and present administrations of the university.
"This is very important given the present government's avowed zero-tolerance for corruption.
"The Unilorin matter provides a litmus test for this government to prove that it is serious about its fight against graft," Adejumo said.

Load more