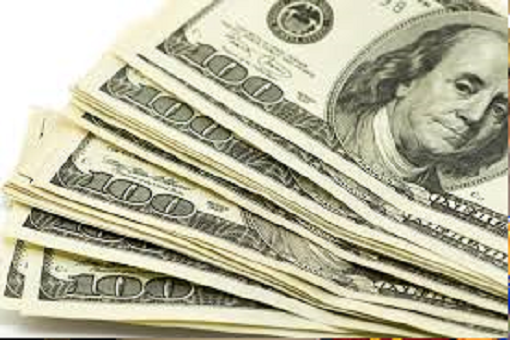 The Central Bank of Nigeria (CBN) has offered additional 180 million dollars to meet bids for wholesale auction and requests for Invisibles such as medicals, school fees and personal travel allowances valued at 80 million dollars through the inter-bank window.
In a statement, on Monday in Abuja, the CBN's acting Director, Corporate Communications, Mr Isaac Okorafor, said the wholesale requests will be settled on Tuesday, March 21, 2017.
He said that with the development, it is expected that the Naira would further strengthen in the foreign exchange market in the days to come.
He reiterated that the CBN would ensure sustainable forex liquidity and transparency in the process to enable as many customers as possible get access to the foreign exchange they genuinely demand.
He advised eligible individuals with genuine foreign currency needs to freely approach their banks and authorised dealers with their request, stressing that the CBN has made adequate provisions of foreign currency for all such legitimate purposes.
Okorafor further advised legitimate customers to approach the CBN with their complaints should they be unfairly denied access.
The Bank had since February 2017 offered over S1.5 billion to the interbank market, with the aim of bringing stability to the foreign exchange market and providing easy access to businesses and individuals to foreign currencies.
Meanwhile, the Naira has continued to firm up against the Dollar at the parallel market. The Naira today traded at N445 to a dollar
The Naira has also continued to appreciate against the Pound Sterling, trading at N530 and N465, to one Euro.
At the Bureau De Change (BDC) window, the Naira traded for N399 to a dollar, while a Pound Sterling and Euro changes for N580 and N525, respectively.
The Nigerian currency also closed at N307.5 at the interbank market.