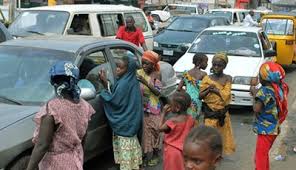 Sheikh Abdullahi Bala-Lau, National Chairman, Jama'atu Izalatu Bidi'a Wa'iqamati Sunna (JIBWIS), on Monday called on Muslims to embrace farming to earn a living and shun begging for alms.
Bala-lau made in Gombe when spoke to journalists about his visit to Gombe State.
He said that the executive officers of the group were touring the state, as part of their efforts to sensitise Muslims to the need to be self-reliant by engaging in farming, as advocated by President Muhammadu Buhari.
He said that his advice to the Muslim faithful would aid efforts to boost their income and living standards in particular as well as the country's food security in general.
Bala-lau said that if the people took to the proposition, it would also reduce the rate of beggars in the society.
He said that visit would also enable JIBWIS leaders to interact with members of the group across the country.
He, however, said that the organisation had instituted a committee to look into ways of empowering members with start-up capital to enable them to set up farming businesses.
Bala-lau urged the citizens to continue to pray for peace in the country and good health for Buhari to enable him to succeed in his nation-building efforts.

Load more