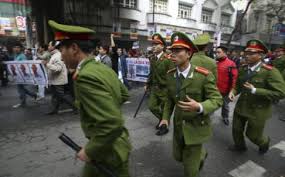 Police on Monday in central Vietnam identified three men they say are responsible for drunkenly opening a floodgate and allowing water to inundate two rural communes.
The police said the men, who had been drinking, broke into the control station at the Suoi Vuc reservoir and opened a water exhaust valve around 2a.m. Wednesday.
According to police the Son Nguyen and Suoi Bac communes subsequently were flooded by about two million cubic metres of water.
"Police have banned them from leaving their places of residence so they may serve the police's investigation," Vo Duc Tho, chairman of Son Hoa District of Phu Yen province, told dpa of the three men.
"Police will decide whether to take criminal charges or administrative punishment on them after thoroughly calculating loss," Tho said.
According to the Vietnam News Agency some 15 tonnes of harvested sugarcane were destroyed.
The flood also damaged 18 water pumps and 20 hectares of crop fields, causing a loss of about 13,300 dollars, according to the agency's report.