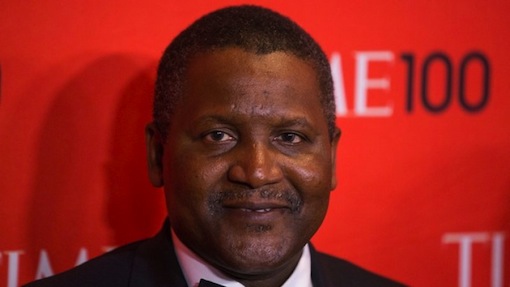 Of the 2,043 people who made it to the 2017 FORBES list of the World's Billionaires, 10 of them are black, down from 12 a year ago.
Nigerian cement tycoon Aliko Dangote is still the richest black person in the world, with a fortune estimated at $12.2 billion. He is followed by Saudi-Ethiopian construction magnate Mohammed Al-Amoudi, who is worth $8.4 billion.
This year, two black moguls fall off the ranks of the richest black people on earth, and they are both Nigerian – oil tycoon Femi Otedola and cement mogul Abdulsamad Rabiu. While Otedola fell off the list as a result of the plunging share price of his oil company, Forte Oil, a devaluation of the Nigerian currency, the Naira, was responsible for Rabiu's ousting. Angolan investor Isabel dos Santos, American media mogul Oprah Winfrey and Nigerian oil woman Folorunsho Alakija are still the only black female billionaires on the FORBES billionaires list.
Aliko Dangote, $12.2 billion
Nigerian, Sugar, Cement, Flour
Aliko Dangote is not only Africa's richest man; he's also the richest black person in the world. Dangote built his fortune trading in cement, sugar and flour but subsequently ventured into manufacturing these commodities. His Dangote Cement is the largest cement producer in Africa with operations in several African countries. In January he announced plans to establish a $100 million truck manufacturing facility in Lagos in partnership with SINOTRUK, a Chinese firm.