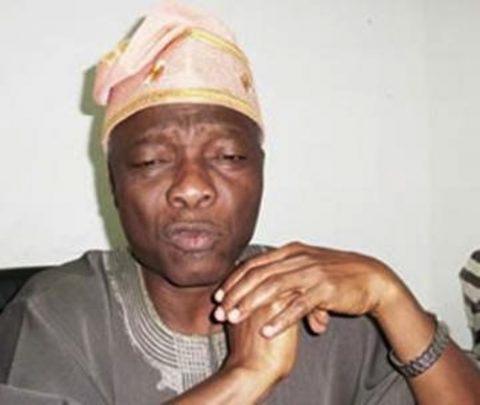 By Kazeem Ugbodaga
The Afenifere Renewal Group, ARG, says it does not trust the Nigerian police to conduct a trustworthy investigation into the Ile-Ife mayhem in Osun State where some people were killed as the police has expressed bias in the investigation.
The police had already arrested and paraded 21 people in connection with the mayhem.
ARG, in a statement on Tuesday said the organisation had been looking forward to the outcome of a thorough police investigation establishing the immediate and remote causes of the crisis.
"We are however shocked at the outcome of a purported police investigation which from all indications would now appear one-sided and tending towards a predetermined outcome. For instance, the sin of one of those paraded, Obimakinde Samuel, according to police information, was that he was "found with a fresh cut on his head suspected to have been inflicted on him during the crisis". Mr. Obimakinde, according to police information, is obviously a victim.
"In a violent clash that involves deaths, injuries, and arson on all sides, the Nigeria Police are saying that Yoruba people are the only culprits, that Yoruba people attacked their own people, and burnt the houses of their own people. Who would believe this?
"We contend that the Ife crisis, no matter how much the Police tends to make it an ethnic issue would never stand as one. It disturbingly raised the question of partisanship and cast a doubt on the police institution. But the whole world can now see the joke that the Nigeria police is in the temple of justice and fairness," ARG said in the statement signed by Kunle Famoriyo, Publicity Secretary.
According to ARG, what was desired was  a thorough and trustworthy investigation but that it appeared that was impossible to get from the Nigeria Police that had failed to produce a single arrest in cases of perpetual marauders and killers in Southern Kaduna, Benue and Enugu States but had within a week found a sudden 'efficiency' in the Ile-Ife crisis.
"Where was the police when similar crisis broke out in Mile 12, Lagos, last year during which Yoruba people were killed and their properties razed and when a LASTMA official, Tajudeen Bakare, was brazenly murdered in the process of enforcing the Rule of Law?
"Yoruba people are lovers of peace but also haters of injustice in any appearance or form and we would not allow our people to be deliberately made a scapegoat of the inherent failure of Nigeria's nationality.
"We therefore call on the Government of the State of Osun to inaugurate a commission of enquiry to establish the remote and immediate causes in a manner that will engender truth and reconciliation," it stated.