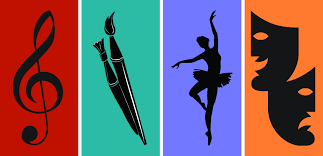 Patrick Agose, the Secretary, Universal Studios of Arts, National Theatre, Iganmu, says young people are studying visual arts and other arts, as a result of dearth of employment.
Agose said on Tuesday in Lagos that instead of sitting at home, waiting for jobs, young men and women were learning arts.
He said that by learning arts, they will be self-sustaining.
"They will be master of themselves and earning a living. That is why we need to educate the people about the arts and the accompanying self-sufficiency.
"The arts are gaining grounds now; there are a lot of things concerning arts in the country that is going on,'' Agose said.
The secretary said the insurgency in electronic interactions, multimedia and entertainment had created a growing need for highly-skilled artistes and designers in the country.
"Culture enhances traditional performing arts discipline; dancing festivals, the visual arts and other disciplines in the country; that people key into,'' he said.
Agose said that the demand for graphic artists, as producers of information on goods and services, had put increasing emphasis on visual appeal in product designs.
"It also extends to advertising, marketing and entertainment, which are now in demand now.
"It is good for the young ones because employment of visual artists or performing artistes is expected to grow faster.
"There are thousands of artists, designers, craftsmen, architects and scholars, who use their intellect to create and they earn a living.
"Artists can be employed in any field, depending on what the employer wants from them.
"Learning visual or other arts is not only about drawing; there are lots of places to work,'' he said.
Agose said that the youth could be employed as art director, production illustrator, exhibition designer, photographer, graphic designer, publisher, television and film entertainer.

Load more