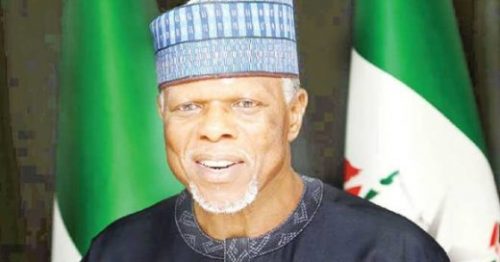 The Comptroller-General of Customs, retired Col. Hameed Ali, says he will not honour the invitation of the Senate on Wednesday.
Ali told State House correspondents after a closed-door meeting in the Presidential Villa, Abuja, on Tuesday, that his position was informed by the fact that the case is in court.
He said that since the matter was already in court, it would amount to contempt of court for him to appear before the upper chamber of the National Assembly as it had demanded.
"The case is in court already. Somebody has sued us. I have gotten my writ of summons and they said status quo ante should remain; which means nothing should be done until the court makes a pronouncement.
"A private individual sued all of us; he wants an interpretation of the section that is in contention.
"I don't want to talk so that I am not held in contempt of court,''Ali said.
The Senate last Thursday turned back the comptroller-general for not appearing in Customs uniform.
Senators, by a voice vote, had directed him to return to the National Assembly on Wednesday, March 22, in proper uniform designated for the office of Comptroller-General of Nigeria Customs Service.
The decision of the Senate followed a motion by Senator George Sekibo (PDP, Rivers East), who relied on Section 89 of the 1999 Constitution of the Federal Republic of Nigeria (as amended) and seconded by Deputy Senate President Ike Ekweremadu.
Earlier, in his answer to the Senators, Ali had told them that he had no knowledge of any law compelling him to wear uniform.
The senators want him to explain his action on the implementation of the controversial policy on payment of duty for old vehicles.

Load more