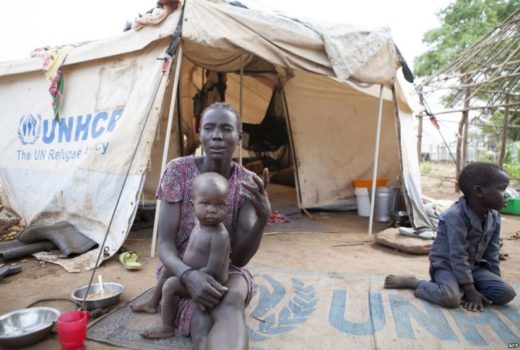 The International Committee of the Red Cross (ICRC) on Wednesday warned that no fewer than 20 million people in Yemen, Somalia, South Sudan and northeast Nigeria face famine.
ICRC director of operations worldwide Dominik Stillhart told a news conference that there is a window of only three to four months to avert mass starvation in Yemen and Somalia, plagued by conflict and drought,
"We have probably a window of three to four months to avoid a worst-case scenario," he said.
Also speaking, Robert Mardini, ICRC regional director for the Middle East, said that an ICRC team who provided aid to wounded refugees after a deadly helicopter attack on their boat off the Yemen coast last Friday had collected "evidence" which had been shared with the Saudi-led coalition as well as the Houthi side.
In the past weeks, the UN family of organisations, governments and partners have stressed the need to respond to evolving hunger crises in north-east Nigeria, Somalia, South Sudan and Yemen.
UN Secretary-General António Guterres appealed to the international community to take "decisive action".
Also, UN Emergency Relief Coordinator Stephen O'Brien called the situation the largest humanitarian crisis since the creation of the UN.
On Feb. 20, the Food and Agriculture Organisation of the UN (FAO), the UN Children's Fund (UNICEF) and the World Food Programme (WFP) formally declared famine for parts of South Sudan.
The FAO, UNICEF and WFP alerted the international community that some 100,000 people face starvation as a result of conflict and economic collapse.
On Feb. 21, UNICEF reported that almost 1.4 million children are at imminent risk of death from severe, acute malnutrition across Nigeria, Somalia, South Sudan and Yemen.
The statement explains that in all four countries, the numbers of people, and especially children facing famine, are expected to increase rapidly due to prolonged drought and conflict.