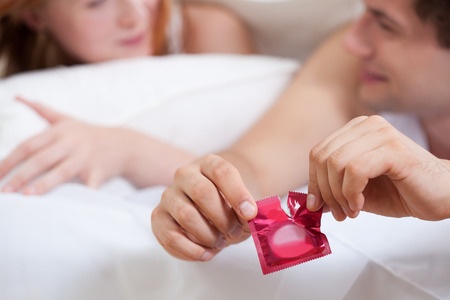 The Guild of Medical Directors on Wednesday advised Nigerians, especially the young ones against unprotected sexual intercourse and use of unsterilised medical tools to avoid being infected with hepatitis.
Dr Biodun Ogungbo, the Public Relations Officer of the Guild, in an interview with the News Agency of Nigeria (NAN) in Abuja, said that no fewer than 20 million Nigerians were living with viral hepatitis.
Ogungbo spoke ahead of the guild's Annual General Meeting (AGM) scheduled for May with the theme: "Let Us Make Nigeria Hepatitis-free''.
According to him, Hepatitis is an inflammatory condition of the liver commonly caused by a viral infection.
"Viral hepatitis can be a silent killer with little or no symptoms for a very long time or it can take life very quickly through acute hepatitis,'' he said.
Ogungbo also advised doctors, nurses, medical students and laboratory scientists to properly protect themselves while handling medical instruments, saying that they were most at risk of hepatitis because of their jobs.
"The elderly are also at risk because of surgeries and use of infected needles or materials at the hospitals, chemists, tattoo parlours and even the barber shops.
"Barber shops are places to pick up infections through the use of infected shaving blades, knives and clippers.
"You need to be very careful and insist on a new razor blade if you must 'carve' your hairline, perhaps you should use the opportunity to educate the barber.
"For those that the disease does not kill immediately, it lies quietly in the body in a chronic infection.
"They can infect other people without knowing through blood transfusion, needle stick injury and unprotected sex.
"Mothers can also transmit the infection to their children during delivery. The cycle thus continues with new victims made every day,'' Ogungbo said.
He urged Nigerians to go for regular blood test for early detection of the disease to avoid being among the silent majority infected with the virus.
"Prevention is better than cure. If you are clear, then get vaccinated to ensure that you are protected forever.
"The key viruses are viral hepatitis B and C. There is an effective vaccine available for hepatitis B, but none for C.
"Treatment is available for both, and it should start early after exposure. Tell your doctor immediately, and insist on treatment,'' Ogungbo said.
He also called for proper monitoring for those who had contacted the virus to prevent liver diseases such as liver cirrhosis and liver cancer.
"The very best thing for us now is to prevent infections in newborns and children.
"This means vaccinating every child and prevent the child from coming in contact with the virus, which is a task for the government and each household.
"The Federal Ministry of Health and other professional organisations in Nigeria are to also educate the public on this issue.
"We need the media to help in empowering everyone with information, advice and providing treatment guidelines,'' Ogungbo said.
He urged everyone to step out and focus on the eradication of the disease, which according to him, was more prevalent and devastating than HIV/AIDS.
Load more