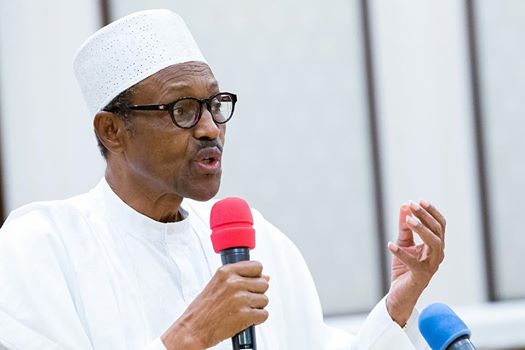 Nigeria's President Muhammadu Buhari has condemned spate of killings in different parts of the country and ordered an investigation into a raid by gunmen that killed 17 people on Monday night.
The motive for the attack on a market in the central region of Benue was unclear. It added to a long list of security challenges: an insurgency in the northeast by jihadist group Boko Haram; violent clashes between nomadic herdsmen and farming communities over grazing rights in the middle of the country; and attacks by militants on oil facilities in the Niger Delta.
"The president condemns the wicked attack and directs security agencies to begin immediate investigation with a view to bringing the perpetrators of the dastardly act to book," said Buhari's spokesman, Femi Adesina.
"The president also condemns the wanton killings in other parts of the country."
Buhari, a former military ruler, met the chief of the army and air force on Tuesday. It was his second meeting with military chiefs since resuming work on Monday last week after seven weeks of medical leave for an undisclosed ailment.
"I visited the commander-in-chief to update him on the security situation," chief of Army staff Lieutenant General Tukur Buratai told reporters.
The military campaign against Boko Haram, which wants to create a state adhering to sharia law in the northeast of the country, has faced an upsurge in attacks since the end of the rainy season in late 2016.
A man claiming to be the Islamist militant group's leader appeared in a video circulated on Friday in which he claimed responsibility for bombings in the northeastern city of Maiduguri and a raid on the nearby town of Magumeri last week.
An attack on Sunday by three suicide bombers killed four people and wounded eight others near Maiduguri, Reuters reports.

Load more