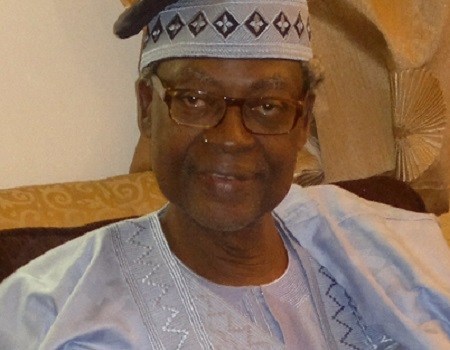 President Muhammadu Buhari has condoled with the family of retired Maj.-Gen. Emmanuel Abisoye, who passed away at the age of 81.
In a statement issued by his Special Adviser on Media and Publicity Mr Femi Adesina, on Wednesday in Abuja, President Buhari also commiserated with the government and people of Kogi State on the death of their illustrious son.
The President, who joined them in mourning the loss of a former colleague in the Nigerian Army, said the deceased was greatly admired and respected by his colleagues for his discipline and dedication to duty.
Buhari recalled with nostalgia the towering role and sterling leadership qualities of the late general in promoting professionalism in the military as well as securing Nigeria's borders and territorial integrity during the Civil War.
He said that late Abisoye, who once headed a panel of inquiry set up in 2009 to resolve the conflict involving Hausa/Fulani indigenes of Plateau State, would be greatly remembered for his outstanding contributions to the unity and peace of the country.
He urged all who mourned the peace-loving octogenarian to honour his memory by upholding the values of discipline, inter-ethnic harmony, reconciliation and justice, which Abisoye passionately promoted throughout his career as a military officer and senior citizen.
The President prayed that God would comfort all who mourned the elder statesman and grant his soul eternal rest.
Late Abisoye was a former Federal Commissioner for Health and member of the Supreme Military Council during the defunct military regime of late Murtala Muhammed.
Abisoye, then a Brigadier, chaired the military panel which tried late Bukar Dimka and others who participated in a failed coup.
He was also a former General Officer Commanding (GOC) 2nd Infantry Division and 3rd Infantry Division of the Nigerian Army.
Abisoye retired in 1979 as a Major General.

Load more