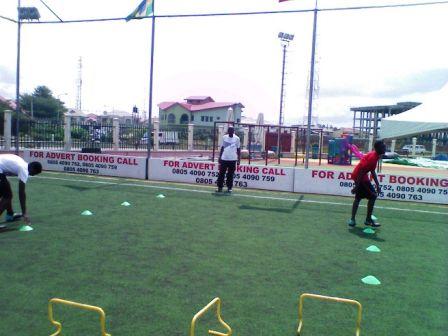 The Chairman, Kaduna-North Local Government Football Council, Abdulrazak Usman, on Wednesday said the council planned to establish football academies in all its wards, to groom talents.
Usman in Kaduna said that football competitions would be organised for primary school pupils, who would compete for trophies in the local government.
According to him, trophies have been donated by a sports philanthropist, Abubakar Yusuf, for the competition.
"The competition will be an avenue to discover future stars that would
shine on the world stage.
"We are planning to form academies in all the wards of the local government
area for the talent discovery.
"They will be nurtured and groomed to take Nigeria out of the woods in the near future,'' Usman told NAN.
He lamented that Nigeria used to be a strong force in African football, but that the country had been relegated.
"It has been long since a star from the country won the African Footballer of the Year Award.
"By establishing these academies, we hope to produce world soccer stars''.
He said the council intended to ensure that football was taken back to its glorious past in Kaduna State.
"To show how sports was then, hostels were dedicated for sportsmen and women when I was at university in ABU, Zaria.
"The university authorities also went out to source for sports talented candidates and granted them admission.
"The results are there for everyone to see today because ABU has produced
several national and international sportsmen," he added.