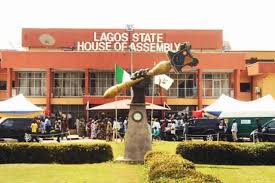 The Lagos State House of Assembly Committee on Physical Planning and Urban Development on Wednesday warned Lagosians residing in defective houses to vacate such buildings forthwith.
The Chairman of the committee, Mr Setonji David, gave the warning in Ikeja.
He said the warning had become imperative with Lagos getting set for another raining season with the attendant rainstorms and flooding.
David said that the state government would not want to lose any resident to building collapse because of flooding and rain storms.
The lawmaker described as "unfortunate," the building collapse that led to the death of a pregnant woman at Ikola in Alimosho, Lagos on March 20, following a rainstorm.
"People must be careful and ensure that they are not living in defective buildings and apartments.
"Lagosians should also desist from the habit of blocking the drains with refuse. Such act is like people harming themselves.
"I think people are responsible for some of these building collapses and other environment hazards. Many people build without approval from the regulatory agencies.
"Many build on flood plains and along drain paths while a host of others never engaged experts in their building projects which are harmful.
"The Lagos State Government is doing its best to safeguard lives and property but the rate at which people flout building regulations is alarming."
According to him, the state government has taken
several steps to stem the tide of building collapses and government is also determined not to fail in ensuring safety of lives of citizens.
He also advised residents of flood-prone areas of the state to look for alternative accommodations to prevent flood-related hazards.
David, who noted that some residents brought disasters to themselves and their neighbours by blocking water channels with refuse, said that people should also desist from building on waterways.
The lawmaker argued that some residents were flouting government's regulations on physical
planning while some others often built without approval.
David said that after securing an approval, an intending developer must consult an expert in building.
The lawmaker told the Lagos State Building Control Agency to intensify monitoring of building to ensure standards and prevent disasters.
According to him, many landlords and tenants often disregard government's order to vacate distressed houses marked for demolition.

Load more