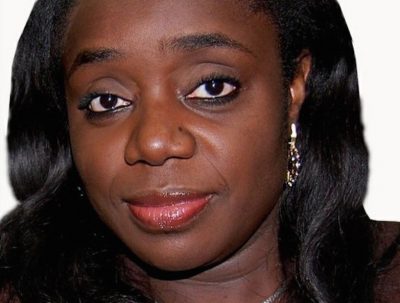 The Federation Account Allocation Committee (FAAC) on Tuesday shared N429.1 billion, about N36 billion less than what the three tiers of government shared as revenue for January.
The Minister of Finance, Mrs Kemi Adeosun, told newsmen in Abuja that the N429.1 billion was distributed under four distributable sub-heads.
"The distributable revenue for the month is N258.7 billion. The sum of N6.33 billion was refunded by NNPC; there is a proposed distribution of N60.89 billion from the excess Petroleum Profit Tax.
"Also, exchange gains of N40.32 billion is proposed for distribution, therefore, the total revenue distributable for the current month, including VAT of N69.2 billion is N429.1 billion.
Giving reasons for the shortfall in revenue generation for the month, Adeosun attributed it to the continued sabotage of oil pipelines in the Niger-Delta region.
"There was revenue increase of 4.06 million dollars in federation export sales due to a rise in crude oil export volume by 0.30 million dollars.
"However, average price of crude oil fell from 49.57 dollars to 44.74 dollars per barrel during the period.
"Production diminished during the period due largely to leakages in the pipelines arising from sabotage. Also the Force Majeure declared at Forcados and Brass Terminals lingers.
"There were also significant decreases in revenues from Petroleum Profit Tax, Companies Income Tax, Import and Excise duties and oil royalty."
The minister said after deducting cost of collections to the revenue generating agencies, the Federal Government got N117.58 billion, states N59.63 billion and local governments N45.98 billion.
In addition, she said N23.1 billion was given to the oil producing states under the 13 per cent derivation principle.
On the balance of the excess crude account, the minister said the account currently stood at 2.45 billion dollars.

Load more