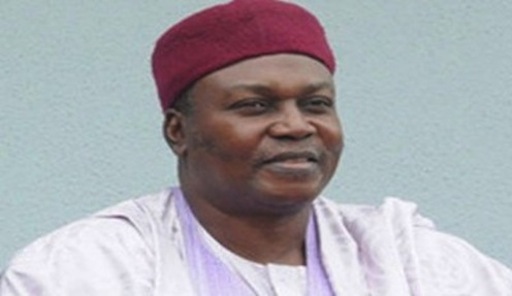 The Taraba State Commissioner for Education, Mr Johannes Jigem, said on Wednesday that government had released N1.8 billion to the State Universal Basic Education Board (SUBEB), to clear all outstanding salaries of teachers.
Jigem disclosed this to newsmen following a peaceful protest by primary school pupils over the non-payment of their teachers' salaries.
The commissioner said that the ongoing verification exercise was responsible for the delay in the payment of the salaries.
Jigem, however, said that the students' protest was organised by some fake teachers, under the influence of some local politicians.
He said all genuine teachers would soon be paid, after the conclusion of the ongoing verification exercise.
Primary school teachers in the state had in February barricaded the state House of Assembly over the non-payment of their salaries.
Gov. Darius Ishaku, while presenting the 2017 budget, said payment of civil servants salaries was up-to-date in the state.
Ishaku said that any worker who claimed that the government owed him any salary was not a `genuine' civil servant.
However, the State Chairman, Nigeria Union of Teachers (NUT), Alhaji Aliyu Mafindi, recently told newsmen that the governor was only "playing to the gallery."
"That was a political statement because the state government had stopped paying teachers' salaries since October 2016.
"And even the few teachers they started paying, they have not completed the payment.
"And of course there is the case of some workers whose names were wrongly captured in the list of teachers.
"These people have also not been paid," the chairman said.
Meanwhile, the students were seen on major streets of Jalingo, with various placards on their hands.
Some of the placards read: "Pay our teachers' salaries" and other unprintable words.
The pupils blocked the entrance of the Government House, Jalingo and caused gridlock at Union Bank and the Ministry of Works roundabouts.
They also blocked UTC and Sabon-gari junctions, forcing motorists to seek for alternative roads.
The leader of the pupils, Bashir Yakubu, said the protest, which he said would end on Friday, was to sympathise with their teachers, who he claimed, had not been paid for about eight months.
Yakubu said the non-payment of salaries was frustrating the teachers and making them become less motivated in discharging their duties.
He appealed to the state government to urgently pay the teachers their outstanding salaries before they stopped teaching completely.