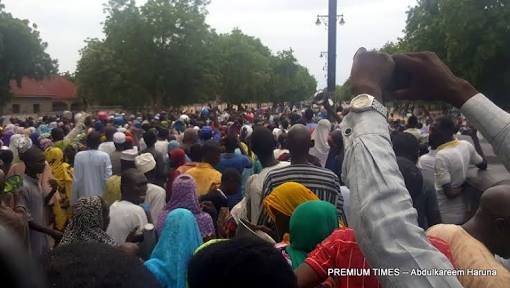 The Police Command, Borno, on Thursday appealed to the state government to close all unregistered Internally Displaced Persons (IDPs) camps for security reasons.
Mr Damian Chukwu, the Commissioner of Police made the appeal in Maiduguri.
Chukwu was reacting to Wednesdays' suicide bomb attacks on illegal IDP camps in which four persons were killed and 16 others injured.
The police commissioner said that since suspected terrorists had begun to target IDP camps for attacks, the state government should dismantle them without wasting time.
He noted that such camps came into being in anticipation of support from some Non Governmental Organisations (NGO) in the area.
"We are calling on the state government to close down these illegal camps without much delay for security reasons.
"The people inside the camps can be moved to registered camps, if they are really displaced persons as they claimed".
"These people began to set up camps because some NGOs come around sharing food.
"It is doubtful if some of the inhabitants are really IDPs as they claimed," he said.
Load more