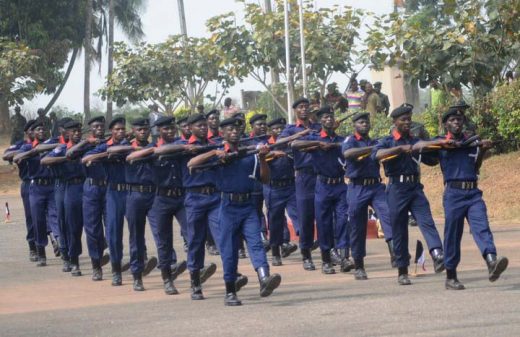 The House of Representatives says it is taking necessary measures to ensure that early volunteers of the Nigeria Security and Civil Defence Corps (NSCDC) are absorbed into the Corps.
To this end, the House has mandated its Committee on Interior to investigate non-absorption of early volunteers of Civil Defence into the organisation.
The decision of the House was sequel to a motion moved by Rep. Opiah Nanah (Imo-PDP), on Thursday in Abuja on the ''Need to absorb early volunteers of Civil Defence into the Nigeria Security and Civil Defence Corps.''
Nanah said that NSCDC was established in 2003 to complement the efforts of other security agencies in Nigeria.
He said before the establishment of NSCDC, recruitment into the Civil Defence was voluntary by persons desirous to serve selflessly.
"The NSCDC has since its establishment complemented the efforts of the Nigeria Police Force and other security agencies," he said.
The lawmaker, however, expressed concern that no concrete plans made to aborb majority of the early volunteers of the Corps were not absorbed into the organisation since 2003, adding that the development has worsened the unemployment situation in the country.
The motion was unanimously adopted by members when it was put to a voice vote by the Speaker, Mr Yakubu Dogara.
The House, therefore, mandated the committee to report back within four weeks for further legislative input.

Load more