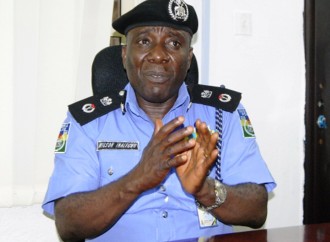 Kogi Commissioner of Police, Mr Wilson Inalegwu, has advised kidnappers intending to use Kogi's forests for their activities to perish the thought.
"We shall not allow any criminal to use the forests; we shall consistently patrol the forests against such elements and shall not rest until we rid Kogi of every bandit," he said on Wednesday.
Inalegwu spoke at a joint news conference with the State Commissioner for Environment and Natural Resources, Mrs. Rosemary Osikoya, on the sidelines of this year's International Day of Forests in Lokoja.
Inalegwu commended the Kogi government over the recruitment of forest guards, and described it as a critical step that would control the forest reserves, which hitherto had been a safe haven for kidnappers and other criminals.
"Now that we have a joint collaboration between the police force and the ministry of environment, we will work closely with the forest guards to deny these criminals their sanctuary.
"Once this is done, if they kidnapped, they will not be able to hold their victims in the bush, neither will they be able to organise to plan their attacks.
"Let us join hands and deny kidnappers and other criminals the use of our forests to carry out their nefarious activities and launch attacks against innocent travelers," he said.
The Commissioner for Environment and Natural Resources, Mrs. Rosemary Osikoya, on her part, told newsmen that the government of Alhaji Yahaya Bello was committed to effective utilisation of forestry resources for the benefit of all.
She said that efforts to diversify the economy should focus on afforestation much more than subsistence farming, noting that timber was the third highest foreign exchange earner for Nigeria.
"In addition to increasing vegetation, people can make money for themselves by planting quality fruit trees like cashew plantation.
"In Kogi, a lot of our indigenous trees like Iroko and others are dead. Today, we are encouraging everybody to go back and rebuild our forest," she said.
The International Day of Forests is marked every March 21. This year's theme is "Forests and Energy".

Load more